Children's Friendship Training
Social Skills Group for Children
The Children's Friendship Program is a 12-week, parent assisted, evidence-based, social skills intervention for children in elementary school who need help making and keeping friends through skill building group sessions supervised by licensed clinicians.
Enrollment is limited. Group instruction is provided in English. Regular attendance is imperative. Social coach participation is required.
*Groups begin every 12 weeks, and enrollment is ongoing. Please call 714-451-6783 or email [email protected] to begin the enrollment process.
You child is likely to benefit from the program if he or she:
Has no friends or few friends 

Is bossy, controlling, or aggressive with other children

Is shy, reserved, or inattentive with other children 

Has trouble sharing or resolving conflicts 

Is ignored, rejected, or bullied by other children 
During each small-group session, children learn a new skill and practice it with other group members. Children are given weekly assignments to help them apply the new skills in their daily lives. Meanwhile, parents learn how to support their children's social development, coaching them as they practice their skills in the real world.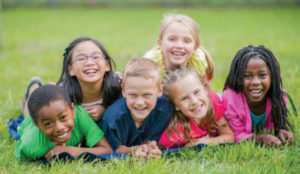 ---
Topics of Instructions in the Children's Friendship Traninig:
Making a good first impression 

Conversing with other children 

Finding common interests with other children 

Playing fairly and being gracious when winning or losing

Resolving conflicts 

Handling rejection, teasing, and bullying 

Joining other children at play 

Being a good host on a playdate

Showing respect to other children and adults
What is the application process?
Call our office at 714-451-6783 to complete a brief phone screen with a member of our staff, and subsequently receive an enrollment packet

Complete and return your enrollment packet

Come to our office (child and parent) for a 60-minute intake appointment with one of our clinicians to determine if our program is appropriate for you and your child
---
Dates and Availability
Duration: 12 weeks
Planned Days: Wednesday
Planned Terms: Year Round
Who: Children ages 7-11 and their parents/caregivers
When: 4:00pm - 5:00pm
Venue
Newport Beach, CA
Cost
Please call our office for information about our current fees.
---